One of the ingredients I miss the most from Syria is the famous Aleppo pepper. It's the culinary ambassador to Aleppo around the world— a relatively long and slender pepper with bright, fruity flavor. It packs moderate heat: less than cayenne, but more than jalapeño. It's the goldilocks of peppers. You can usually find dried and ground in most speciality spice stores or Mediterranean markets, but finding fresh is almost impossible.
Towards the end of pepper season, usually late summer/early fall, farmers and home cooks in Aleppo convert their surplus pepper into the most magnificent red pepper paste called debs flefleh (دبس الفليفلة) or "pepper molasses." Molasses in Arabic refers to any fruit/vegetable pulp that is reduced low and slow. Home cooks dry the leftover peppers on their rooftops until most, but not all, the moisture has evaporated. You don't want the peppers to be completely dry otherwise it will be difficult to process them into a paste. The final consistency is similar to tomato paste.
Unlike the rest of Syria or other cities across the Levant, Aleppo's cuisine is famous for bursts of heat from using Aleppo pepper in all its forms (fresh, dried/ground, paste). A lot of recipes on my blog call for "red pepper paste" (e.g. muhammara, lahme b'ajeen, white bean salad). Unfortunately, most of the store-bought varieties of red pepper paste are packed with preservatives. If you buy it from a Mediterranean market, try to find a reputable brand that only uses only high quality peppers and salt as their ingredients. Make sure not to confuse red pepper paste with shatta, which is a hot sauce used more as a condiment, as opposed to red pepper paste, which is used as an ingredient in cooking.
I've received many recipe requests for a red pepper paste. Since it's difficult to find fresh Aleppo peppers, I've come up with a recipe that uses fresh red bell peppers mixed with a handful of spicy red peppers, like cayenne. The process of making your own is fairly simple, although it does take time. You can adjust the spiciness of your paste by adding more or less spicy peppers, depending on your preference.
a bushel of peppers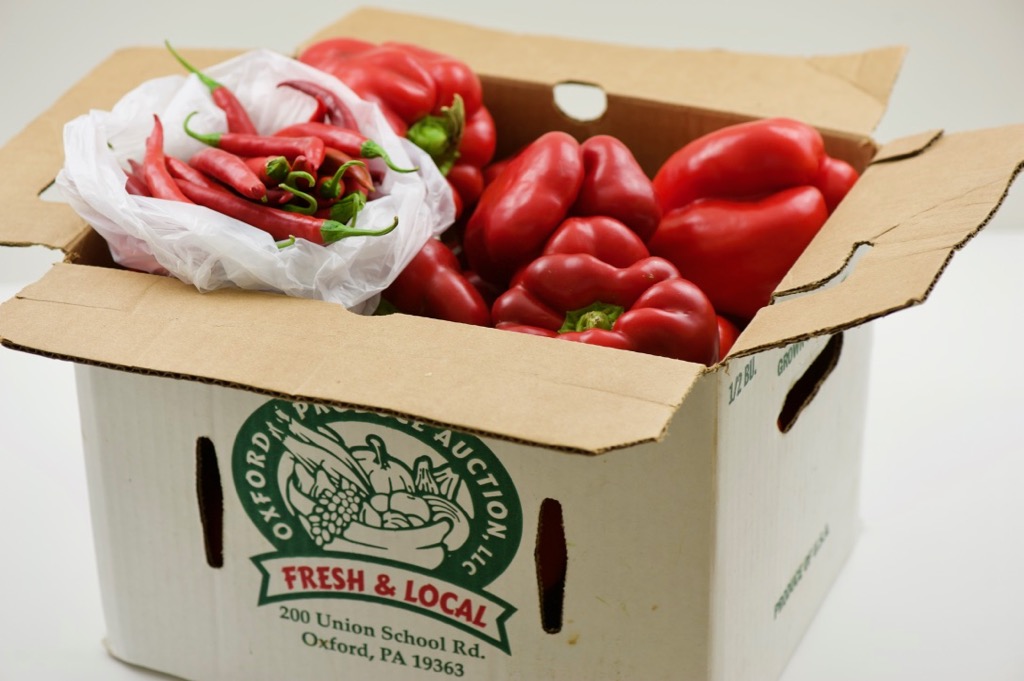 wash peppers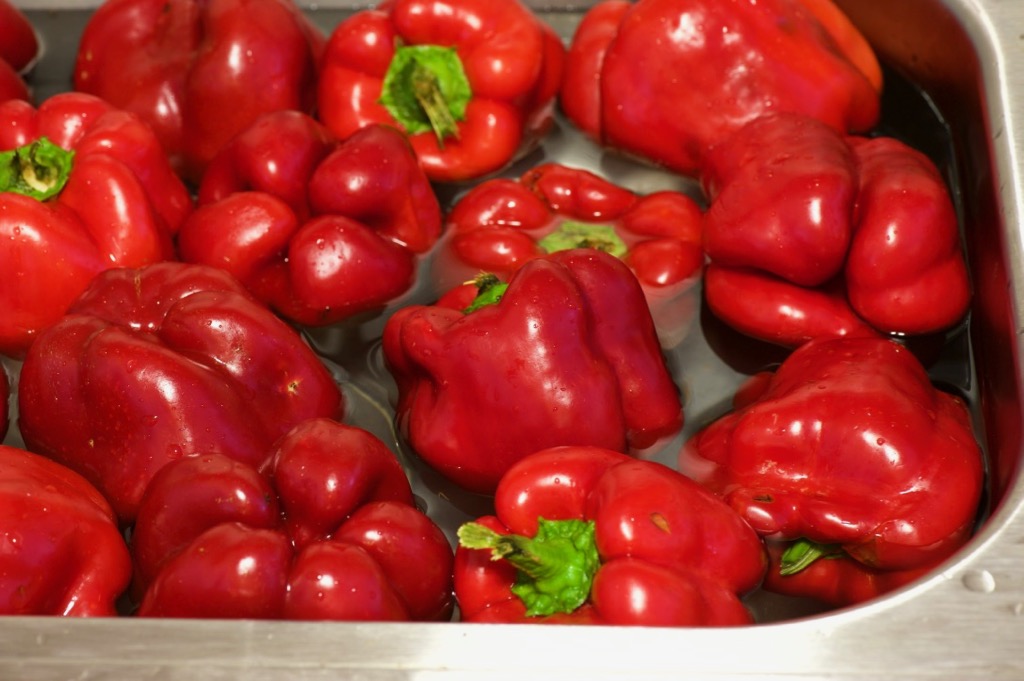 arrange cut peppers on baking sheets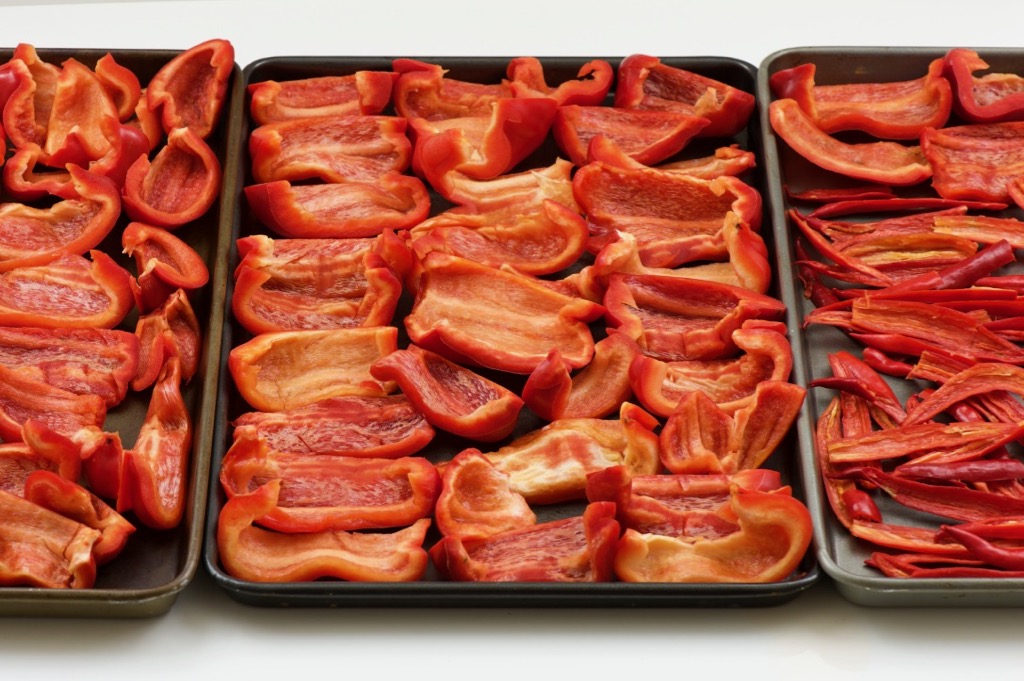 slightly moist, not dry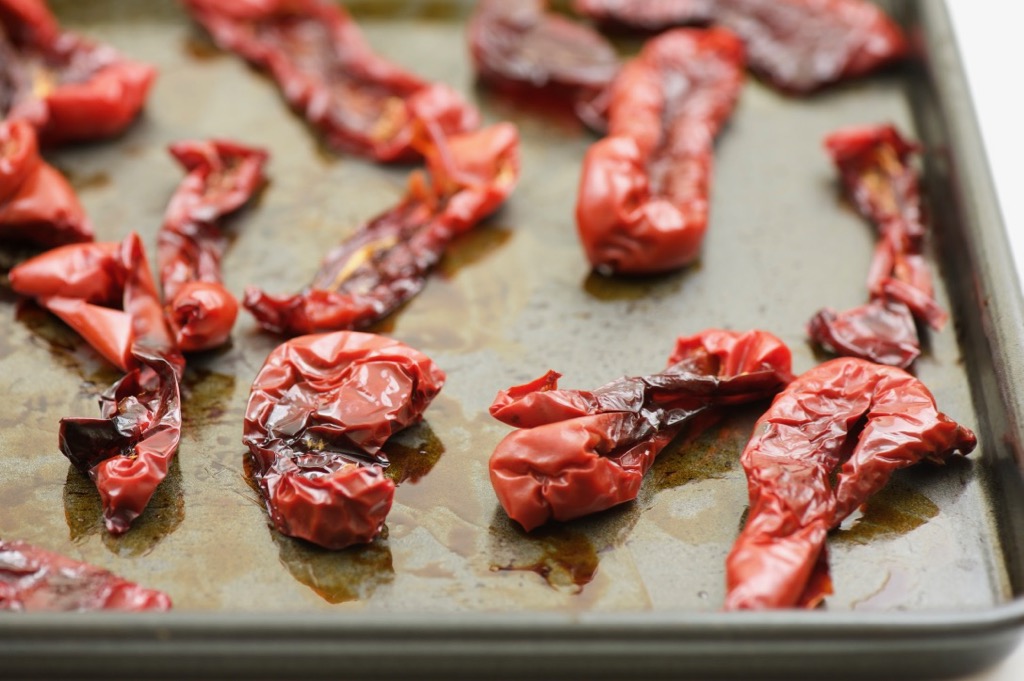 salt paste to taste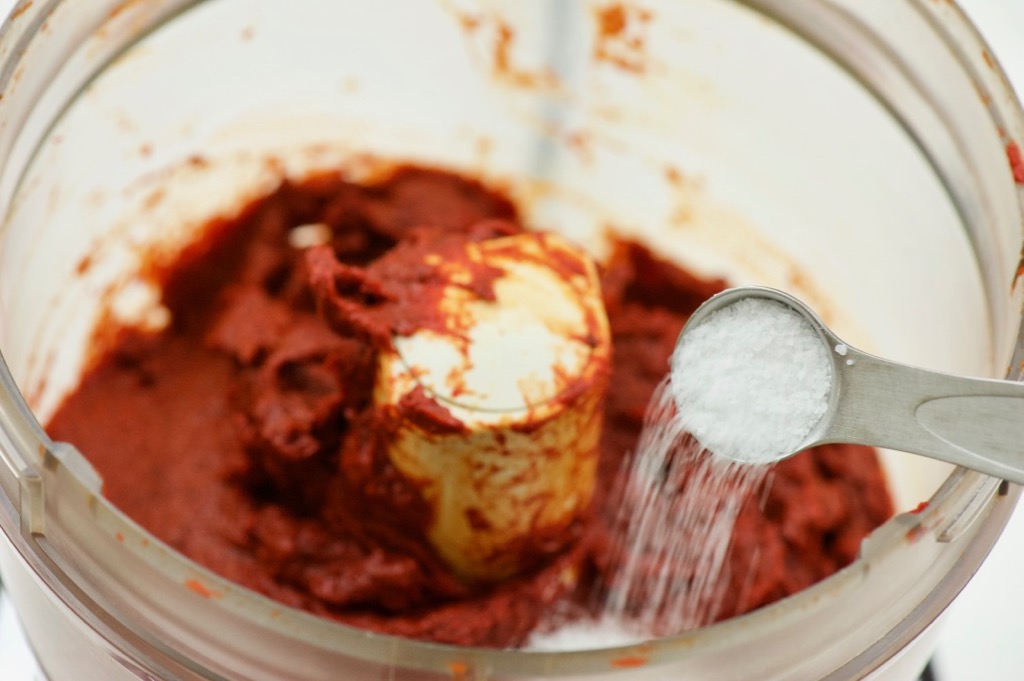 optimal consistency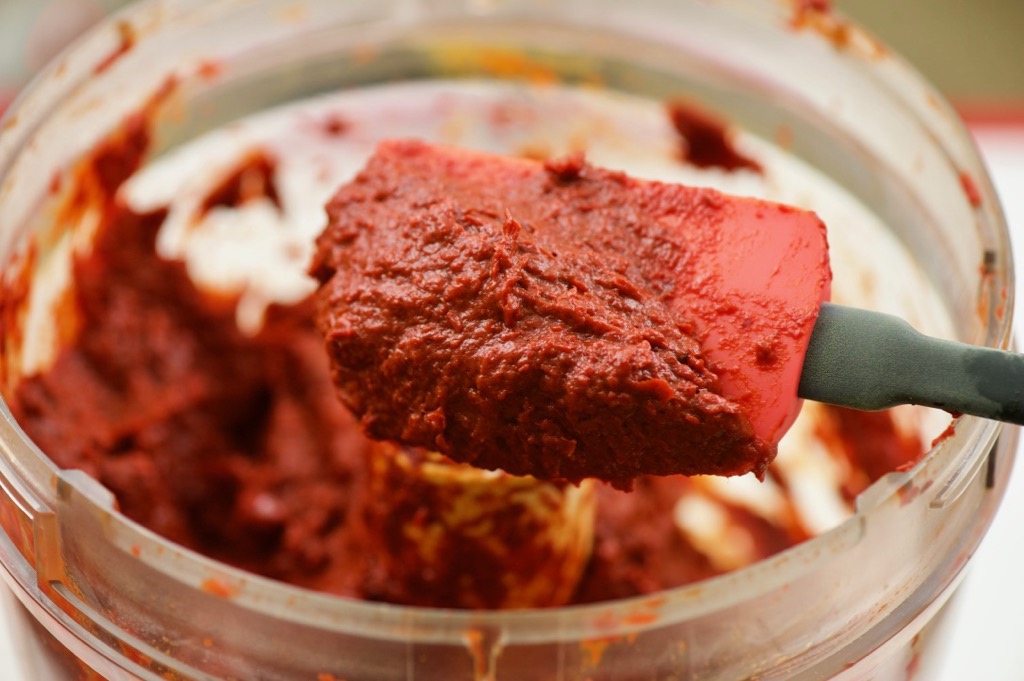 debs flefleh (دبس الفليفلة)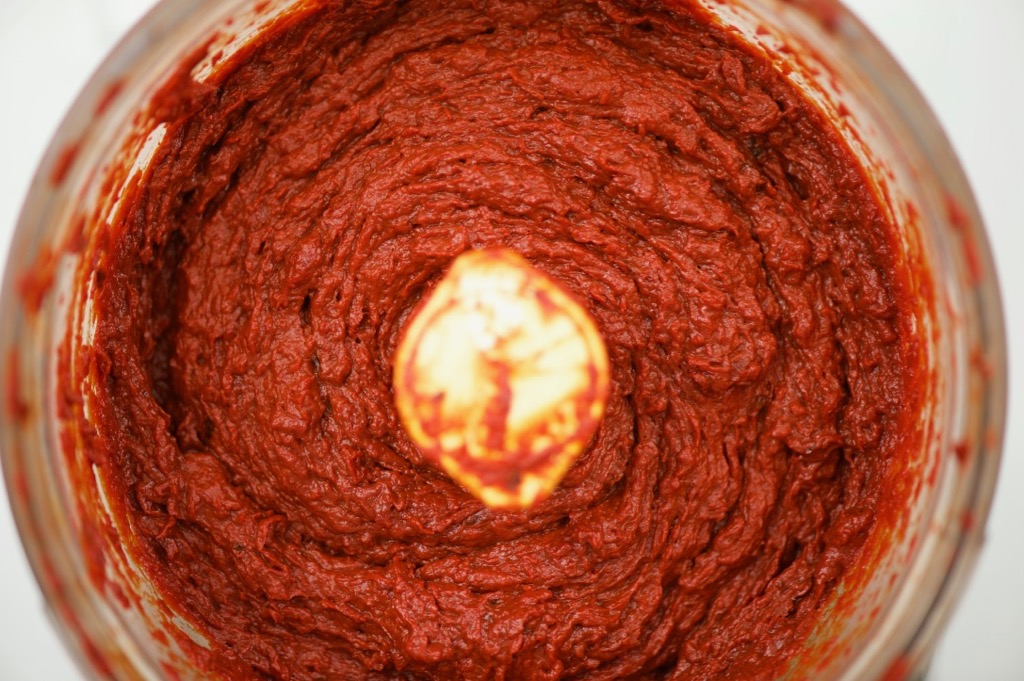 Red Pepper Paste
yields two small jars
Components
25 lbs of red bell peppers
15-20 cayenne peppers
salt, to taste
olive oil, to seal the jar
Putting them all together
Wash peppers and roughly cut them into flat chunks. Align them across multiple baking sheets so the peppers do not overlap.
Cook for 4-6 hours on your oven's lowest setting (mine was 170°F/77°C). If your oven can go lower or has a dehydrate option, I recommend using that. Be sure to rotate the trays a few times during the cooking process so that the peppers reduce evenly. You want them to turn a dark red flavor (avoid browning) and slightly moist and soft to the touch, not dry.
Process the reduced peppers in the food processor until a smooth paste is achieved.
Season with salt, to taste.
Store the red pepper paste in clean jars. Finish with a cap of olive oil on top to help keep the paste fresh until ready to use. Store in the refrigerator until ready to use.
Notes: You should only prepare red pepper paste during pepper season (late summer to early fall), when there is a surplus of peppers. Work with local farmers. This recipe is for a medium-heat paste. You can add/reduce the number of cayenne peppers to adjust the overall heat. You should store your red pepper paste in the refrigerator unless you preserve it using canning techniques.
cap of olive oil for freshness