Lately, I've been reading The Aleppo Cookbook by Marlene Matar. The book has a permanent spot in my living room. When I'm feeling nostalgic, I pick it up and read through some of the recipes. It's a beautiful tribute to Aleppo's legendary cuisine. The photography is simple and elegant, with a focus on the natural beauty of ingredients and the finished dishes. The cover is a wonderful close-up shot of pomegranates, which are quintessentially Aleppan. It reminds me of the day trip I took to Basouta, a Kurdish farming village outside of Aleppo. Basouta is famous for its pomegranates.
Basouta, Syria–outskirts of Aleppo (November 2010)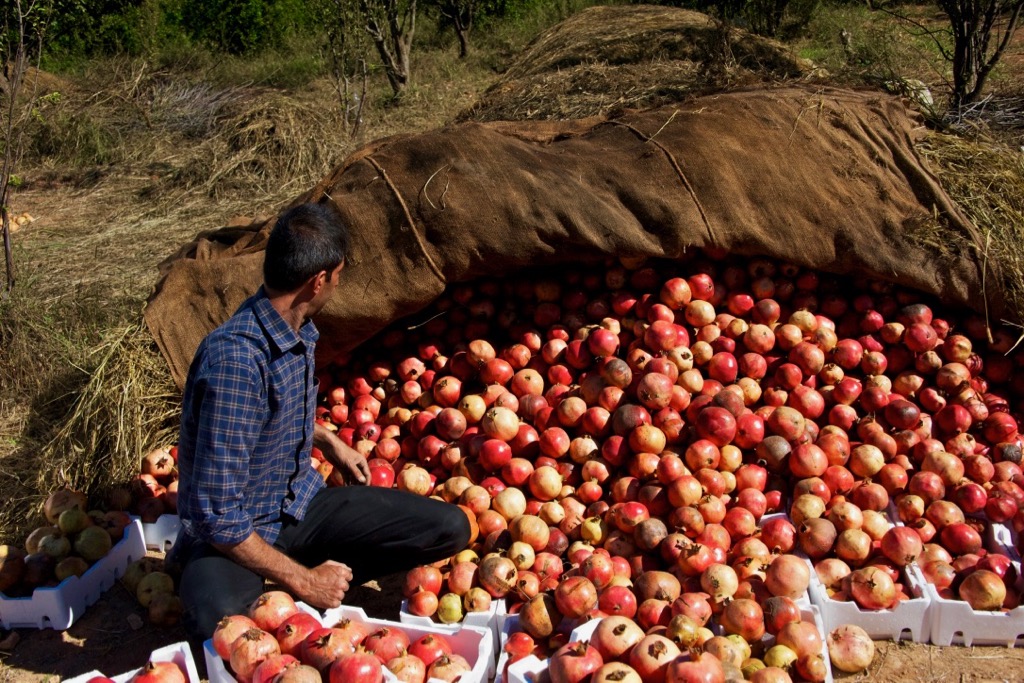 Tucked away on page 103 of Marlene's book, under salads and vegetable side dishes, is a simple recipe for a white bean salad. I almost missed it had it not been for the reference to red pepper paste, which makes everything taste amazing! Red pepper paste, which is made from Aleppo peppers, is another quintessential Aleppan ingredient. A couple weeks ago, after an intense workout and with no energy left to cook, I remembered Marlene's salad. I decided to give it a try. I always have cans of cannellini beans stashed away in my pantry for situations like this. The combination of creamy cannellini beans with the spicy red pepper paste dressing and earthy cumin is sublime. Best of all, the salad comes together in less than 10 minutes and can be made the day before. In fact, it's one of those dishes that tastes better the next day once the flavors have had a chance to marry. I know because I photographed this dish yesterday and I'm enjoying a bowl of the leftovers as I write this post.
mise en place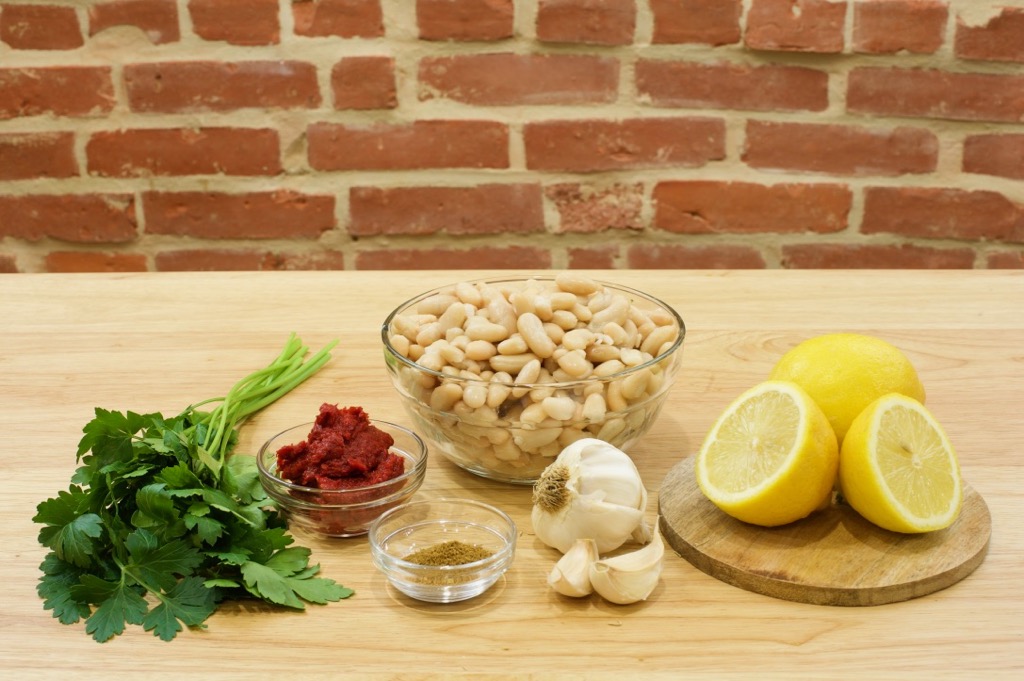 simple prep: parsley, lemon juice, and garlic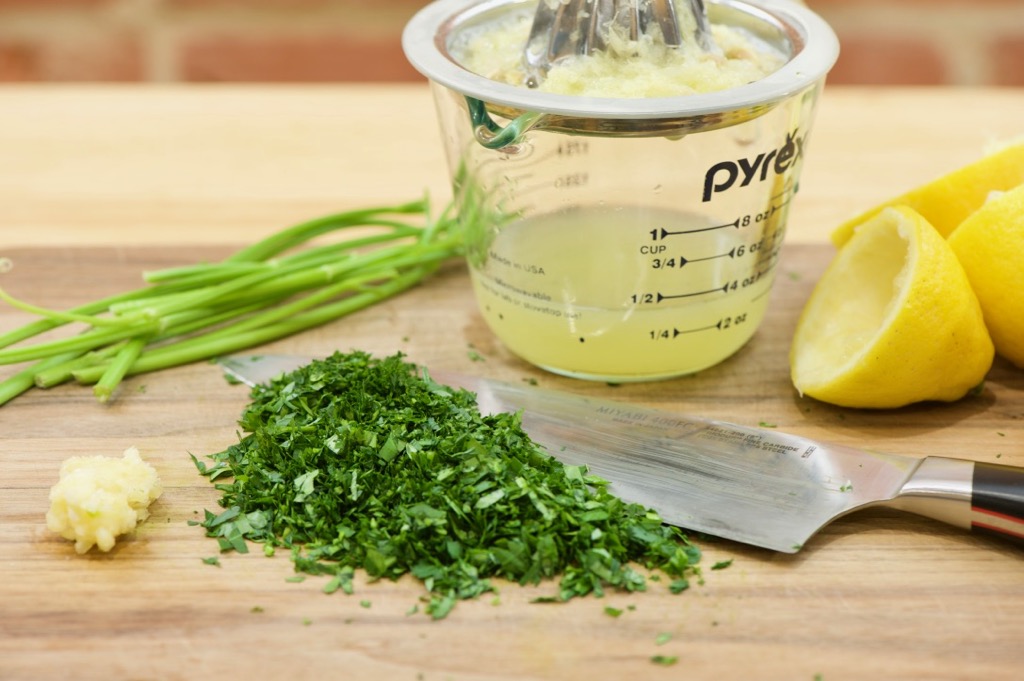 lots of olive oil <3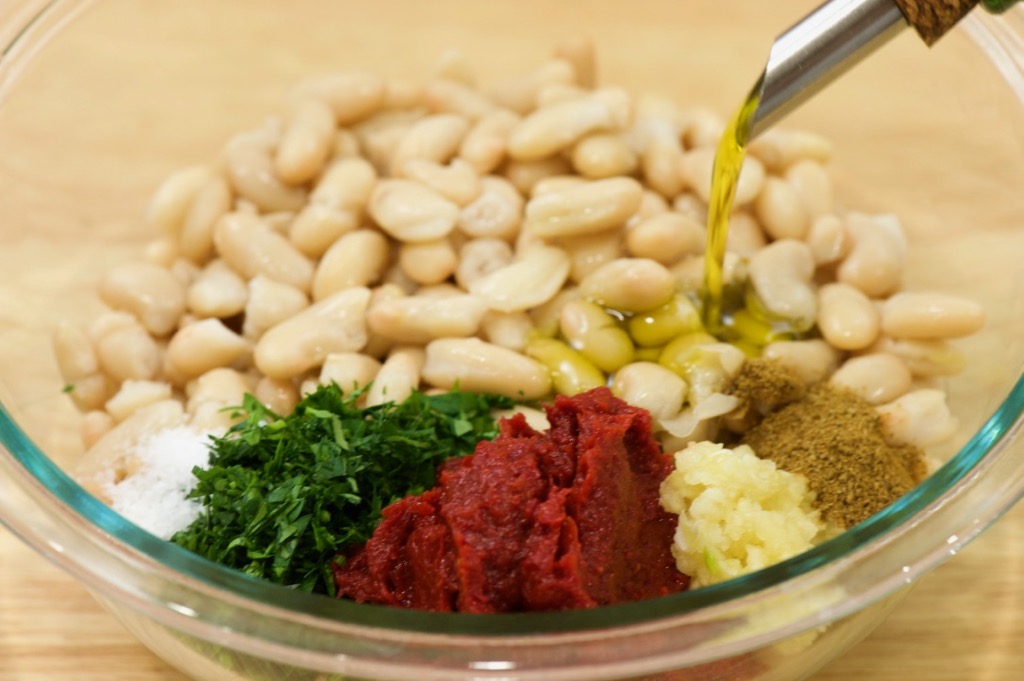 white bean salad (
سلطة
فاصوليا
بيضاء
)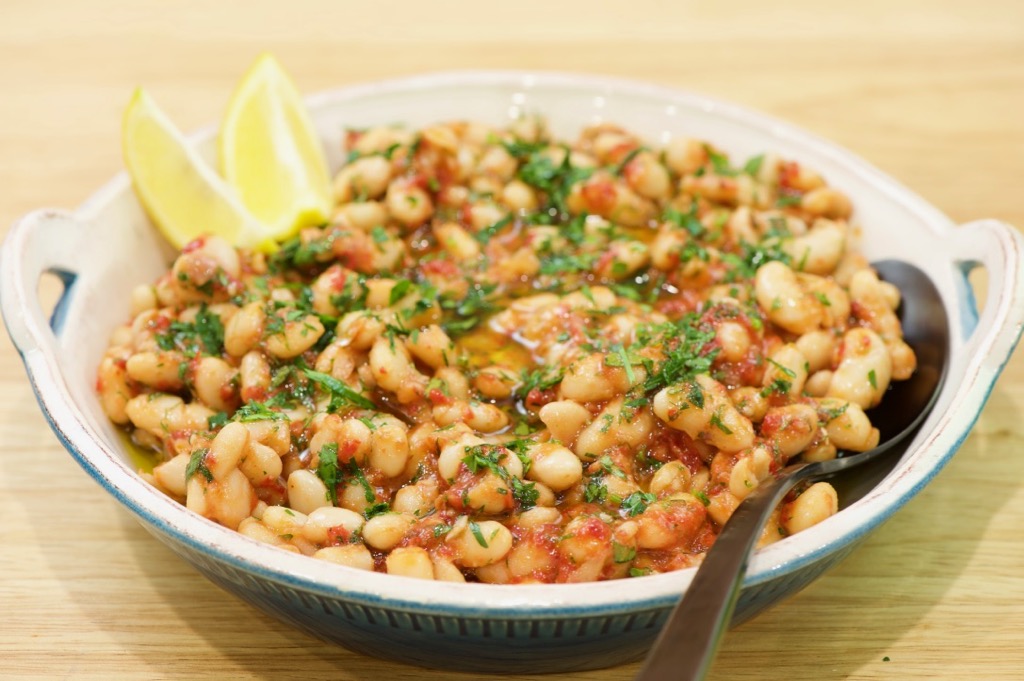 White Bean Salad
yields approximately 6 servings
Components
2 15oz cans white beans, drained and rinsed
2 Tbsp red pepper paste
1.5 tsp ground cumin
2 tsp cumin seeds, optional
1-2 garlic cloves
1/4 cup chopped parsley
1/4 cup lemon juice, freshly squeezed
1/2 cup olive oil
1/4 tsp ground black pepper
salt, to taste
Putting them all together
In a bowl, combine the beans with the rest of the ingredients.
Mix well, taste, and adjust seasoning. Refrigerate until ready to serve.
Notes: Slightly modified from The Aleppo Cookbook by Marlene Matar.
bright flavors