I hope everyone is enjoying their Valentine's Day this year. If you already bought truffles or chocolates for your partner, bookmark this recipe. But don't wait till next Valentine's Day to prepare these. Pick a random day that's not February 14. Buy some flowers. Prepare a special dinner that you both enjoy. Then pull these out for dessert. They're amazing. These espresso-infused chocolate truffles melt in your mouth and pack a jolt of espresso. They're also incredibly simple to make — as long as you don't mind getting your hands a little dirty.
Happy Valentine's Day!
mise en place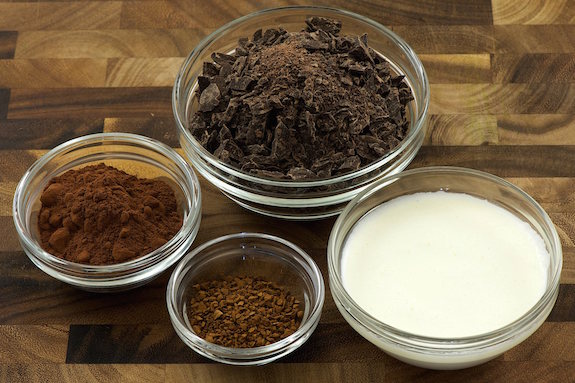 coffee infusion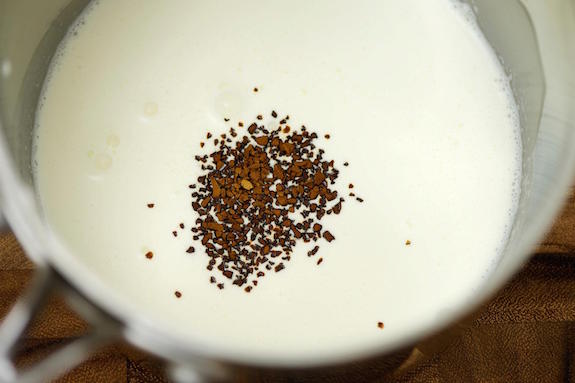 chocolate + cream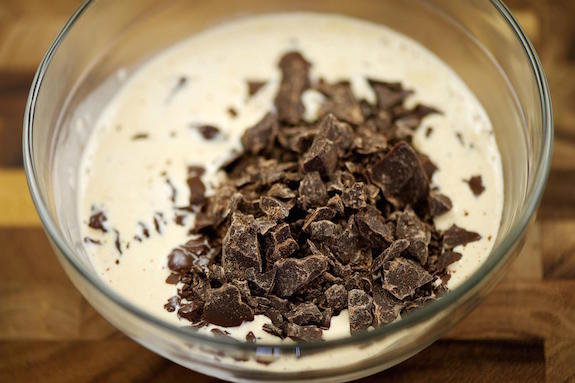 ooey, gooey chocolate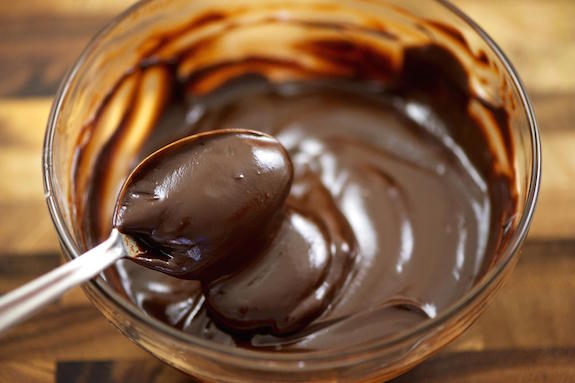 chocolate mounds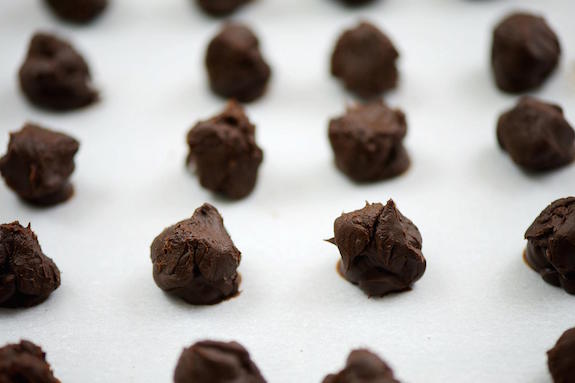 form into balls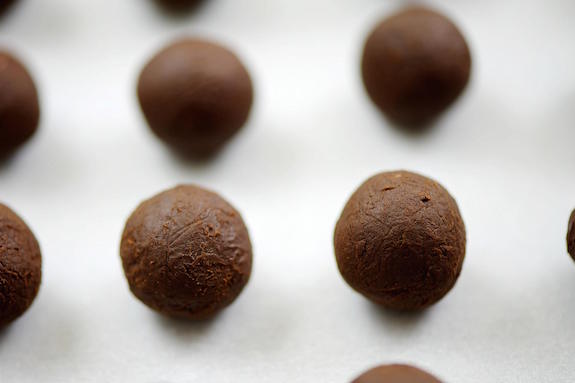 chocolate love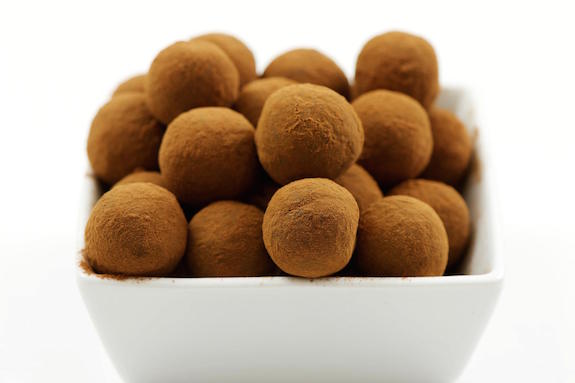 Espresso-Infused Chocolate Truffles
yields 20-24 chocolate truffles
Components
5.5 oz dark chocolate* (I use 60-70%)
1/3 cup heavy whipping cream
1/2 tsp instant espresso powder
1/4 cup unsweetened cocoa powder
Putting them all together
Chop chocolate into small chunks with a serrated knife.
Heat up the cream to a boil, add the instant espresso powder, then remove from the heat.
Add chopped chocolate and stir gently until completely dissolved.
Pour chocolate ganache into a bowl and set aside until it reaches room temperature. Place mixture in the refrigerator for 10 minutes to cool down even further (this helps form the mounds).
Using two spoons scoop small mounds of cooled chocolate ganache onto a baking sheet lined with parchment paper.
Wear food-safe gloves and smooth out the chocolate mounds into balls (if the chocolate starts to melt quickly, throw the mounds back in the fridge for a few minutes).
Toss the chocolate balls in cocoa powder and enjoy.
Note: *Make sure to use the best quality chocolate you can find because the flavor will come through. Valrhona, Callebaut, and El Rey are some of my favorite brands.
a bite of heaven