Thank you to everyone who sent emails, encouraging me to keep blogging. It took a long time. OK, a really long time, but I'm back. A lot has happened since my last post. Let me fill you in — I entered into an amazing relationship (right around the time I stopped blogging… go figure). I bought a house. I experienced the misery of a flooded basement (without a wet vacuum to help). I became a pro at fixing drywall. I traveled a bunch (Peru, Japan, and England). Now that the DIY projects have slowed down (fingers crossed!), I want to get back to blogging.
I'm going to keep today's post short and simple. This is a quick hello and a delicious winter recipe — sujuk rolls. Sujok is a special Armenian sausage that I blogged about back in Syria. My host mom used to prepare sujuk in bulk and preserve it by wrapping the sausage in breathable cloth bags and air drying them on her balcony. Fortunately, this recipe doesn't call for dried sujuk, which makes it a lot simpler.
One of the things that makes sujuk so special is the combination of all the fragrant spices. Home cooks in Aleppo eat sujuk for breakfast with their eggs. Sujuk also makes for a great topping on pizza (a twist on the ordinary sausage) and a legendary late night sandwich/snack. Sujuk rolls are popular appetizers at restaurants in Aleppo and are perfect for parties. Enjoy!
mise en place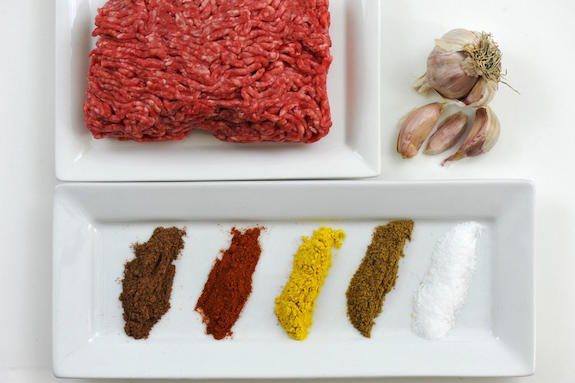 Colorful Sujuk Spices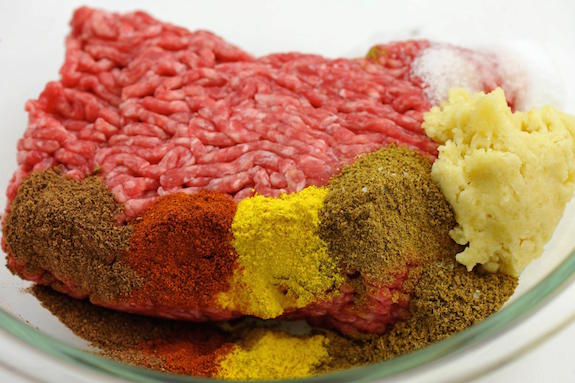 Fragrant Sujuk Sausage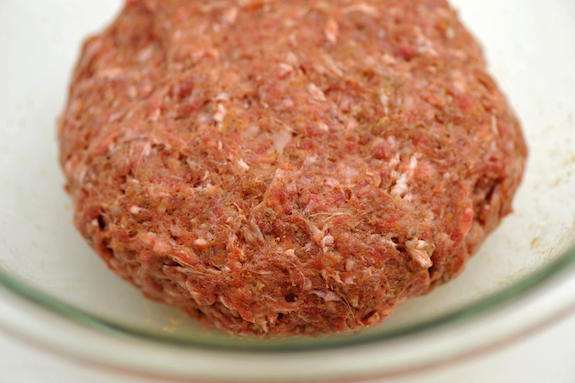 Authentic pita bread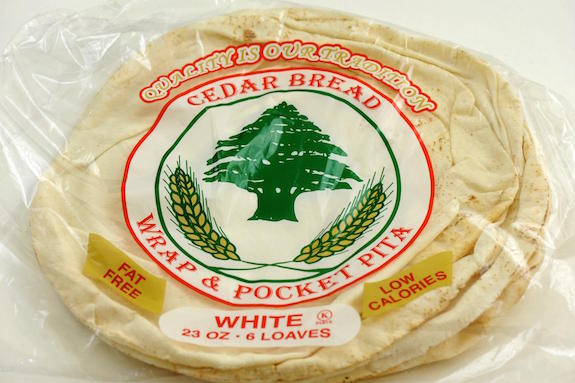 The thinner the pita, the better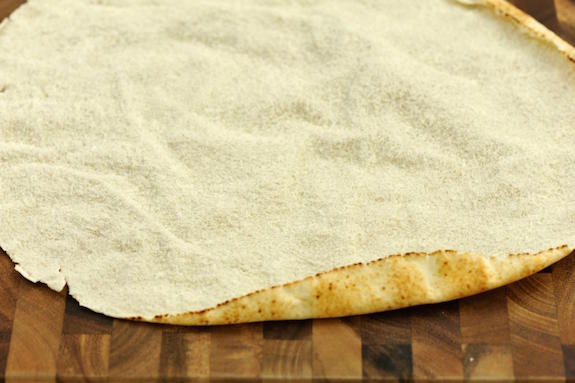 Good pita-to-sujuk ratio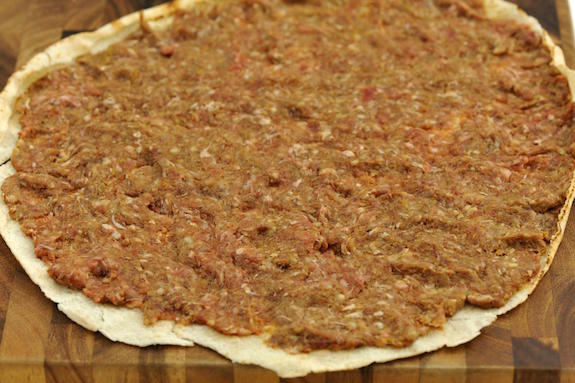 Roll tightly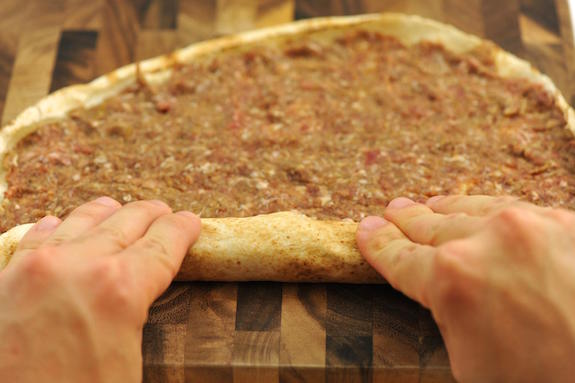 Slice with a sharp serrated knife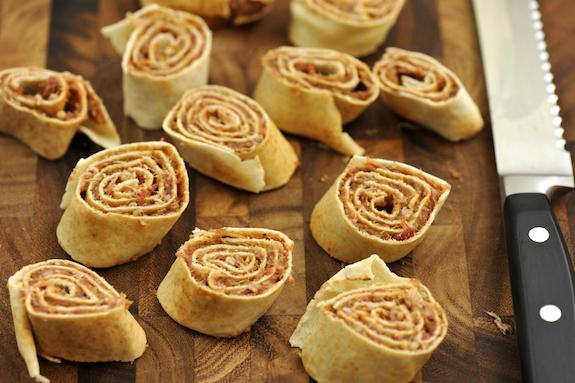 Sujuk rolls about to go into the oven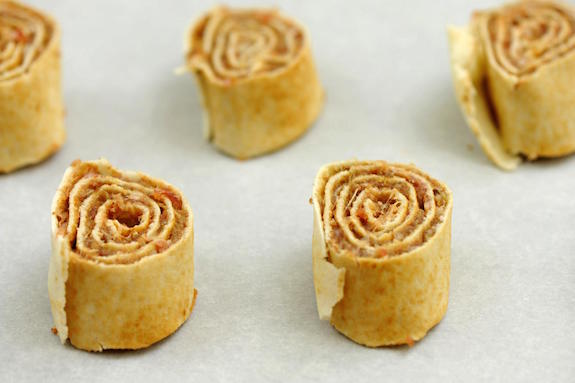 Sujuk Rolls (سجك رولز)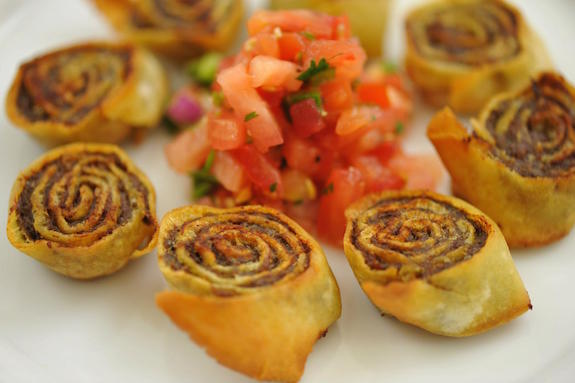 Sujuk Rolls
10-12 appetizer servings
Components
1kg fresh sujuk sausage
Thin pita bread
1-2 tsp ghee, for pan frying
Putting them all together
Prepare the sujuk as described in the recipe, but do not dry.
Separate the pocket pita bread into two halves.
Spread a thin layer of sujuk on the pita bread.
Tightly roll the pita and sujuk into a log.
Use a sharp knife to carefully cut the pita log into individual rolls.
Melt ghee on a skillet. Pan fry each side over medium heat until crispy.
Notes: It's important to use thin pita bread so that you have a good sujuk-to-pita ratio. For a healthy alternative, you can bake in a 400ºF oven for 12-15 minutes or until crispy.
Not traditional, but fresh salsa on the side is great
I hope everyone is either already celebrating in 2015 or getting ready to ring in the new year with those they love. I'll be back soon with more recipes and stories <3