I'm writing this blog post remotely, from my brother's house in Vermont. If you follow me on Instagram, you'll have seen the amazing snow conditions we've had this weekend. The night before I arrived, the ski gods delivered a snow storm that covered the mountains with about 15″ of fresh powder. It was perfect timing! All the evergreens were covered in snow. The views from the chairlifts were stunning. I spent all day Friday and Saturday skiing. My body is sore, but it's the good kind of sore. The satisfying kind. And when your body is aching and you don't want to move a muscle, you should have simple and delicious recipes in your back pocket. Because no amount of aching is reason not to eat well.
15″ of fresh powder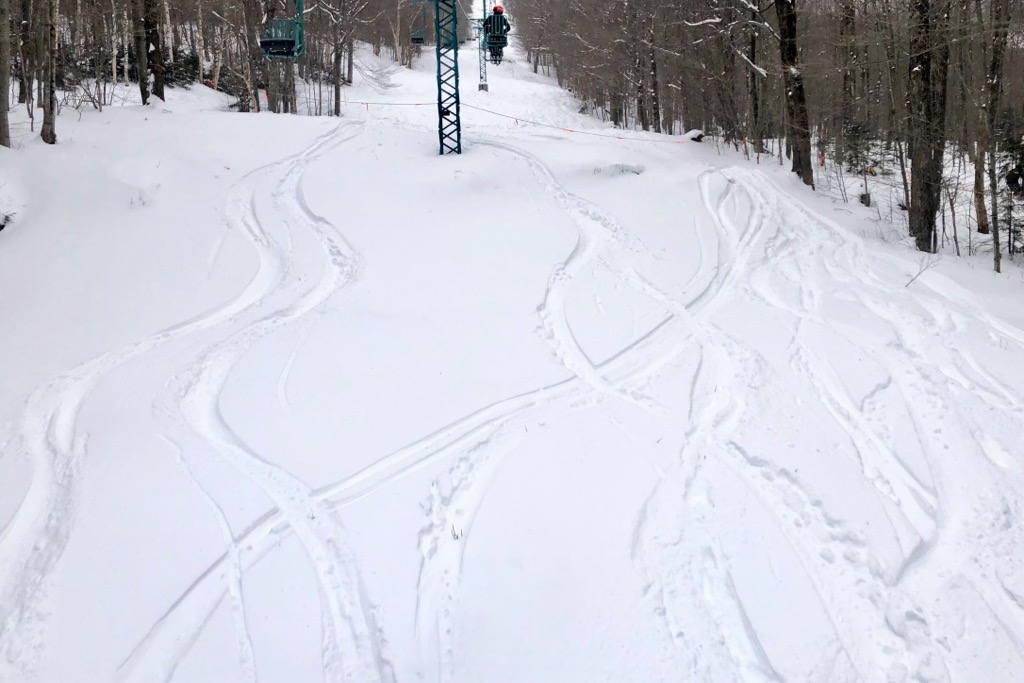 Vermont evergreens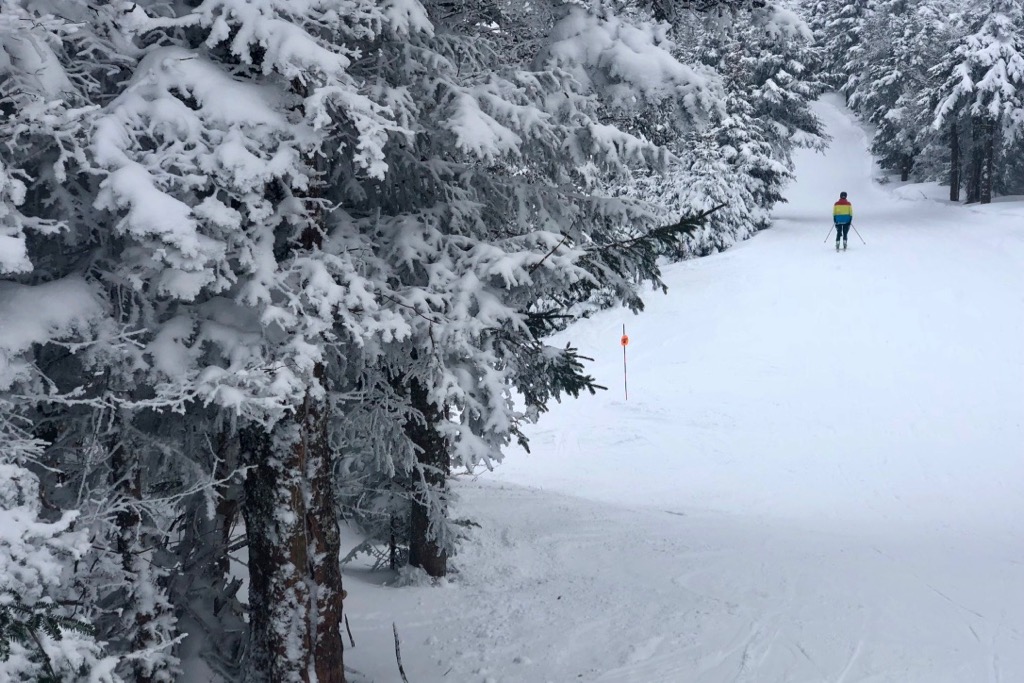 this view <3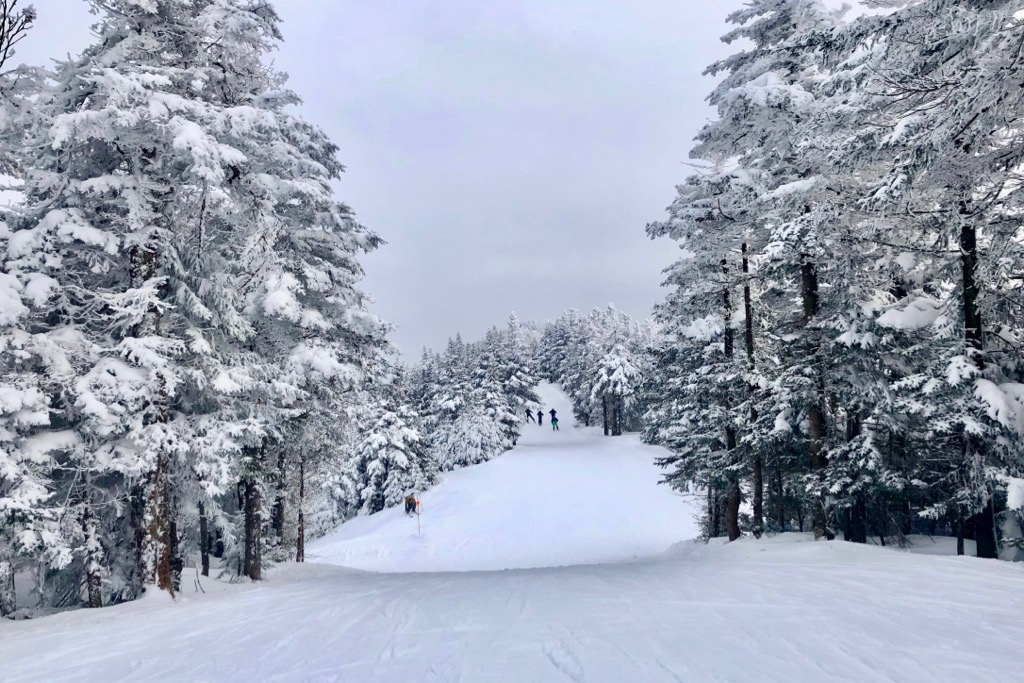 chairlift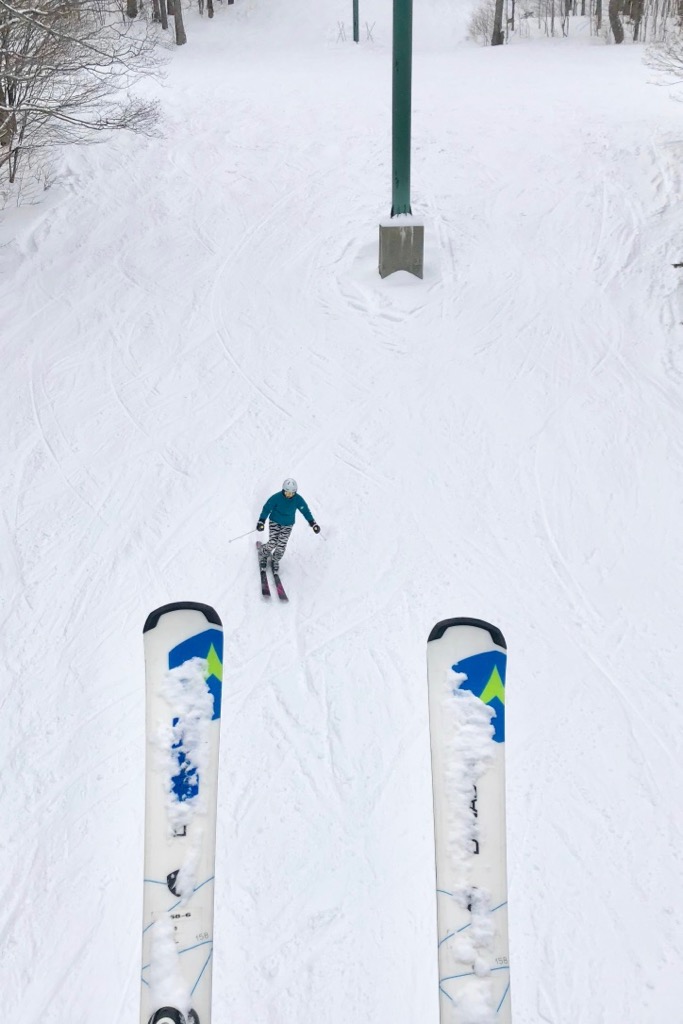 I grew up not liking mushrooms. Something about the texture and flavor didn't appeal to me. It probably didn't help that in school we learned that mushrooms are a type of fungus. I was missing out. At one point, my taste buds had a revelation and now I can't get enough! My favorite preparation for most kinds of mushrooms is sautéed in a bit of butter, with minced garlic, fresh thyme (or in this case leftover marjoram from Melissa Clark's Tarragon Chicken), and finished with a splash of vermouth. If you don't have vermouth, you can substitute a dry white wine.
mise en place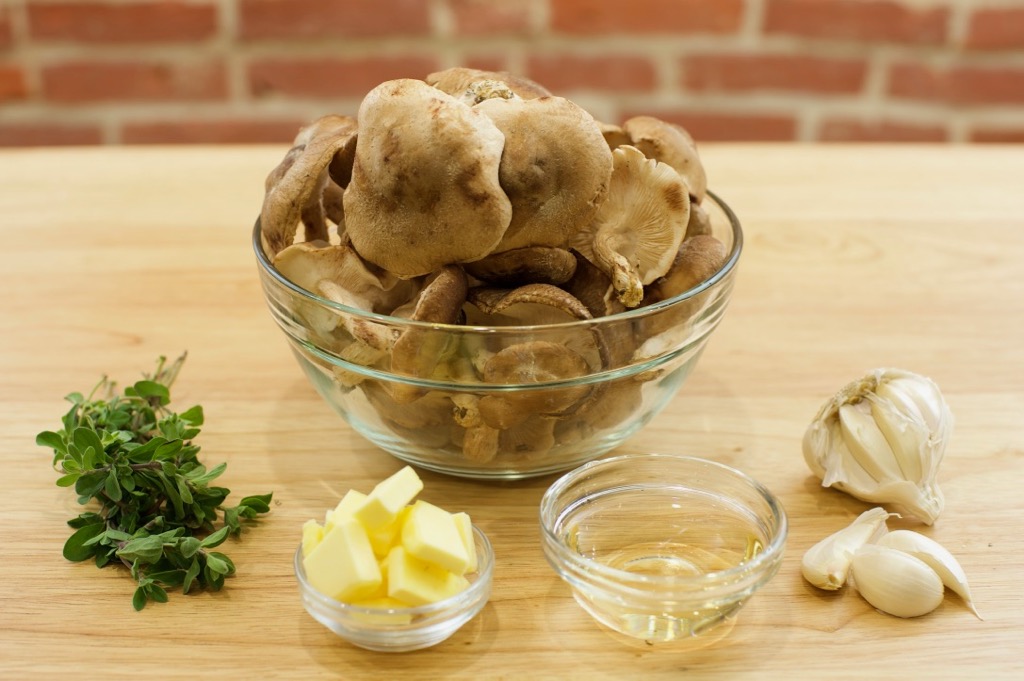 The preparation is simple. If you start off with great quality fresh mushrooms, you don't have to do much to them. I got these beautiful shiitakes from my local farmers market in Baltimore. Shiitakes are famous for their wonderful meaty texture and an earthy and slightly smokey flavor profile. They're great for a hearty side.
mushroom prep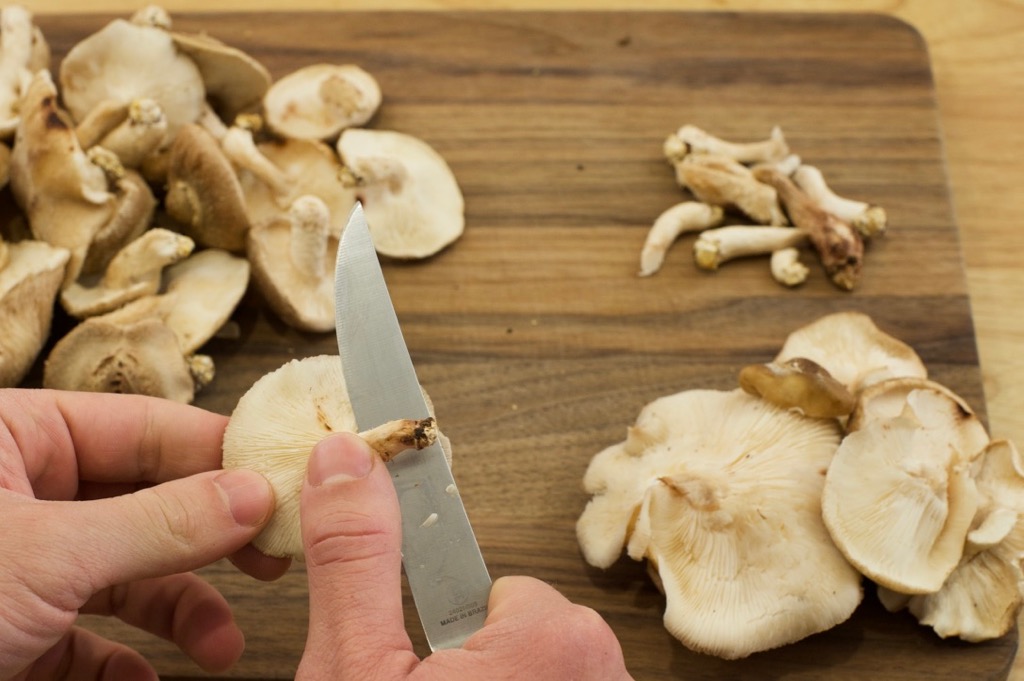 You don't want to rinse fresh mushrooms under water. They'll inevitably absorb some of that water, which will make it more difficult to achieve a nice sear on the surface. Searing mushrooms triggers the Maillard reaction, which helps draw out the rich, smokey, and earthy flavors of the shiitake mushrooms. Shiitake stems can be tough. If the mushroom is big or the stem is particularly dry, I recommend cutting it off. If the stems are small and feel tender to the touch, I generally leave them on and only cut the tip, where the mushroom was attached to the soil.
garlic & marjoram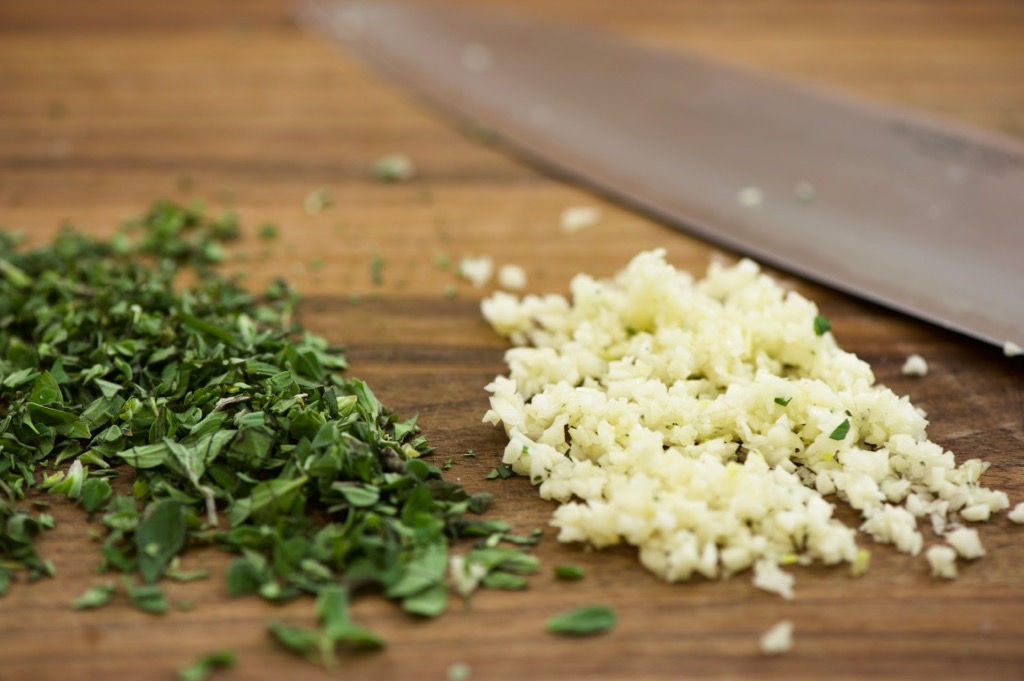 light brown garlic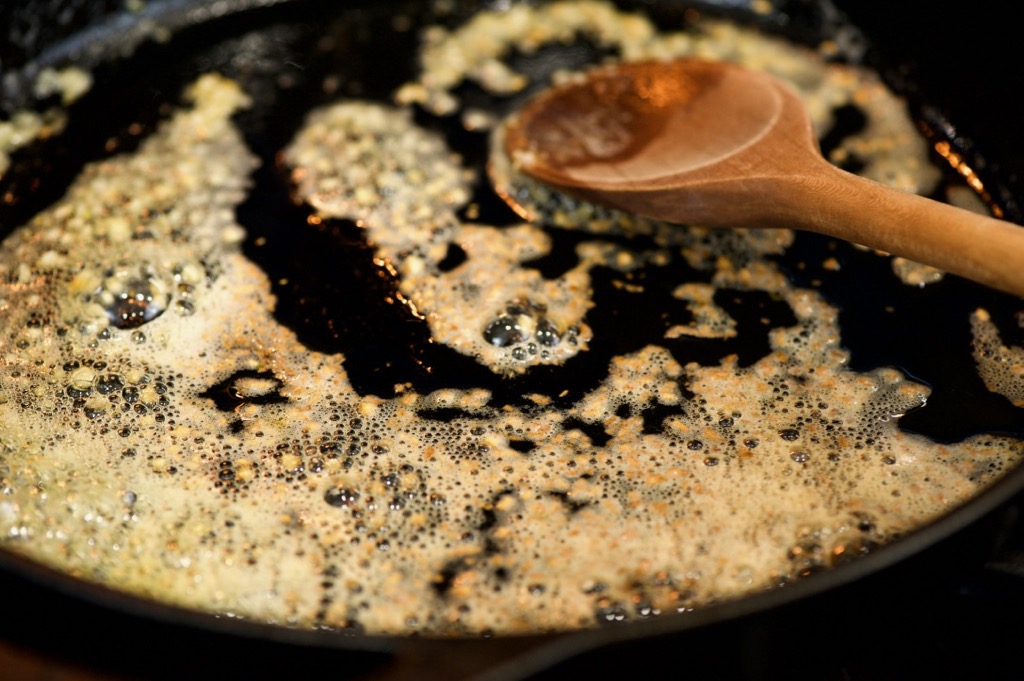 This step is important. If you look away for one second, you run the risk of burning the garlic, which is no good. You can't recover from burnt garlic. If that happens to you, toss out the garlic, wipe the pan, and start over. As the first specks of garlic barely begin to turn golden brown, you want to add the mushrooms and toss them in the garlic butter. The mushrooms will absorb all that garlic-infused butter, which is what you want. You also want to hold off on seasoning the mushrooms at this point. Adding salt will draw out the moisture of the mushrooms, which will make it more difficult to get a nice sear on the surface.
a splash of vermouth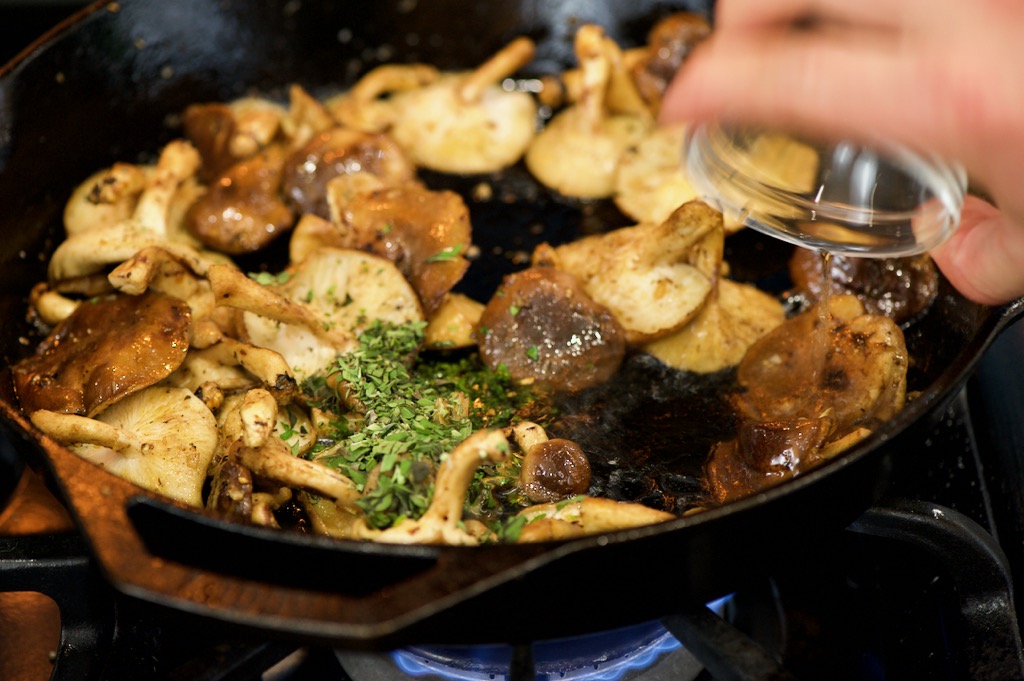 sautéed shiitake mushrooms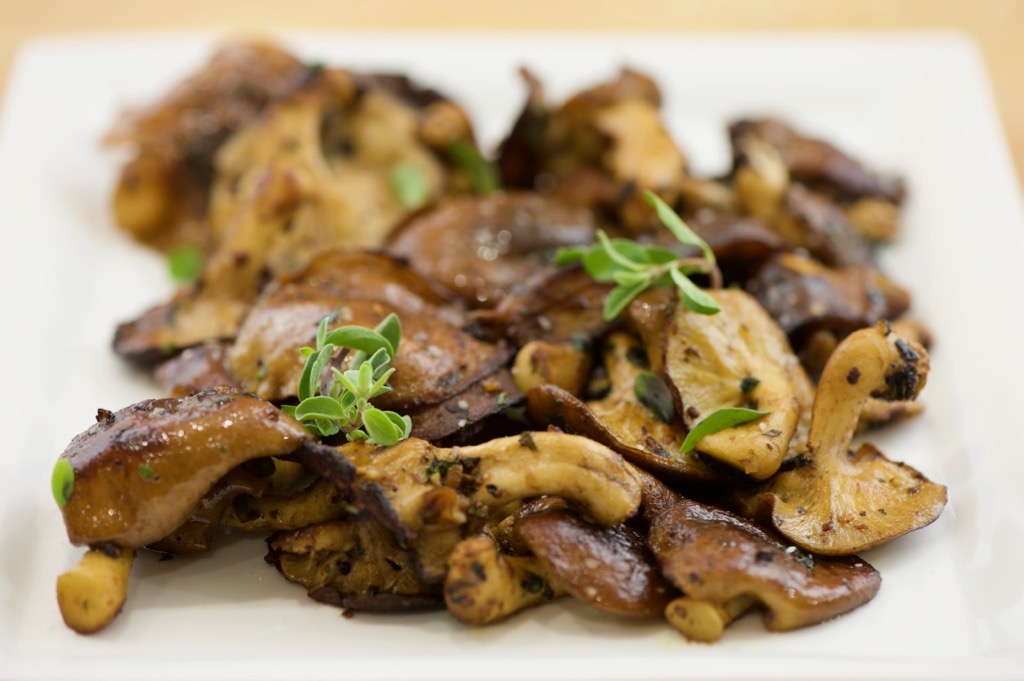 Sauteed Shiitake Mushrooms with Vermouth
yields ~4 appetizer servings
Components
1 lb fresh shiitake mushrooms
3 Tbsp unsalted butter
2 Tbsp olive oil
1 bunch fresh marjoram, chopped
2-3 cloves garlic
2 Tbsp vermouth
salt and pepper, to taste
Putting them all together
With a sharp knife, remove any tough stems from the larger shiitake mushrooms. With a damp paper towel, wipe any specks of dirt from the surfaces.
In a large skillet over medium low heat add butter, olive oil, and garlic.
Cook the garlic until barely golden brown and add the shiitake mushrooms. Coat the mushrooms in the garlic-infused butter then allow them to sear by not stirring too frequently.
Add the chopped marjoram, the vermouth, and season with salt. Stir to mix everything together and enjoy.